Bed Linen Manufacturer in India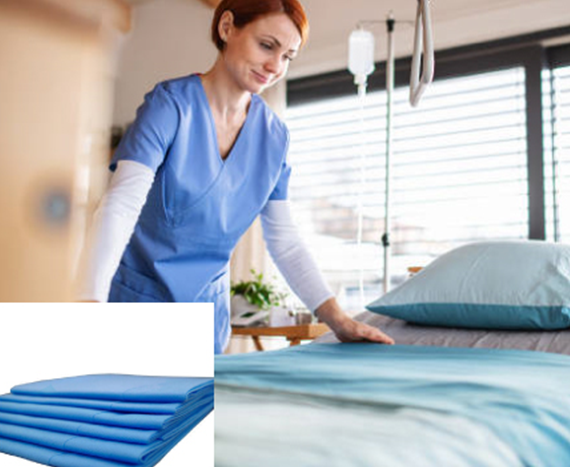 Reasons to use good quality bed line
Living a good lifestyle depends on good quality sleep you take every night. Lack of good quality sleep results in non-productivity and can deteriorate your health levels. To ens ure a good sleep, it is essential to use top-quality bed linen, bed sheets, blankets, and duvet covers. If you are looking for good quality bed linen manufacturers in India, PNAK is there to help you!
PNAK is a supplier of bed linen, bed sheets, blankets, and duvet cover in India. It offers a wide range of quality products to hotels and hospitals. Apart from bed linen and bed sheet, we are one of the top blankets manufacturers in India. Our skilled workforce manufactures excellent quality products that are hygienic, durable, and affordable.
Advantages of using bedding products
Being one of the largest bed sheet manufacturers in india, PNAK ensures to never compromise on the quality of the products. There are many advantages of using good quality bed sheets and other bedding products, such as-
Importance and uses of bed linen:
It improves the safety of the mattress because a bed sheet tends to cover it.

Using a bed sheet to cover your mattress adds up to the aesthetics of your room and makes it beautiful.

It helps to improve the quality of sleep every night.

Enjoying good sleep and rest every night provides many health benefits.

Using a bed sheet improves hygiene and keeps the mattress dust-free.
Material used in our bedding products
All our bedding products are mostly made with pure cotton fabric. The cotton fabric used keeps the product cool and provides a comforting experience on the user's hand. Our aim of using top-quality well spun cotton fabric has made us by far one of the best duvet cover manufacturers India. The quality of starches and other materials used by PNAK keeps duvet covers, blankets, and bed linen smooth and soft for a long time.
Other chemicals used for washing and bleaching involve hydrogen peroxide which helps in removing colors from the fabric. The dyeing of our cotton fabric is medicated and approved by the government. It is used to maintain hygiene and freshness in bedding products.
Why choose PNAK?
PNAK aims to offer a wide range of quality bedding products in the hospitality industry. Our variety of products and comfortable bed linen makes us the best in this industry. As a premium brand, we ensure to maintain the highest standards of products and value our customers to build long-term relationships.
We are here to offer a large variety of bed linen to you! Feel free to contact us in case of any queries.
FAQs
1. What does PNAK manufacture?
PNAK is a leading ,bed linen manufacturers in India and also manufactures bed sheets, duvet cover, and blankets.
2. How important is it to use good quality bedding products?
It is important to use top-quality bedding products because they maintain hygiene and improve the quality of sleep every night.
3. What makes PNAK the best bed sheet manufacturers in India?
PNAK manufactures bed sheets with premium quality cotton fabric and uses chemicals that make them soft and smooth.