Uniform Fabric Manufacturer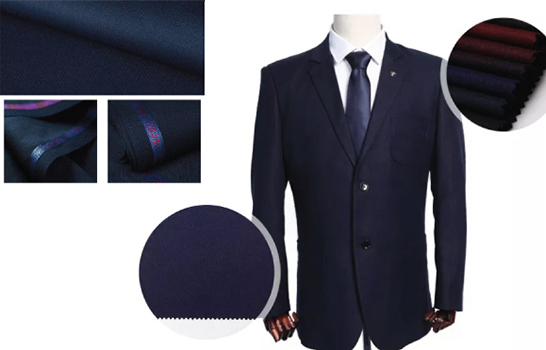 PNAK, one of the largest uniform fabric manufacturers in India offers high-quality uniform fabric. The entire range of uniform fabrics offered by us is widely used for uniform manufacturing for different industries. The fabric we are supplying is more durable and long-lasting than other fabrics available in the market. As leading uniform fabric suppliers, we are improving our quality in both standards and customized finishes that match the requirements of our clients. We are providing fabric in all colors, you will get the fabric of any color at PNAK.
Which Uniform Fabrics We are supplying?
There are many types of uniform fabrics available in the market such as Plain Spun Shirting Fabric, Polyester Cotton Uniform Fabric, Stripes Uniform Fabric, Plain Uniform Fabric, Uniform Suiting Fabric, Trovin Suiting Fabric, Polyester Viscose(PV) Uniform Fabrics, Gabardine Suiting Fabrics, Checks Uniform Fabric, Matty Suiting Fabric, Uniform Bottom Wear Fabric, etc., and many of these fabrics are available in our collection. Apart from being leading uniform fabric suppliers,
we are also manufacturing and supplying ready-to-wear uniforms for different industries, hence we know which fabric is suitable for each uniform. There are different types of uniforms such as hospital uniforms, hotel uniforms, school uniforms, security uniforms, and industrial uniforms and all these uniforms required different fabrics. We understand that the fabric we are using for school uniforms is not suitable for healthcare uniforms.
Why do our clients appreciate us?
Professional service

Customer-centered Service

Unpromising commitment to quality

Affordable Pricing

Vast range of products

Customization

On-time Delivery
What makes us the best Uniform Fabric Manufacturer in India?
Our Unique work approach led us to become the customer's first choice for any type of uniform fabric. All our fabrics are comfortable and breathable because we know employees, workers, and students spend half of their day in uniform. For the quality, we are providing to our customers they appreciate us, and our team takes constant feedback from our clients that helps us to improve our quality. We have skilled workers and state of an art manufacturing unit with all the latest machinery to provide high-quality products on time. Our innovation-oriented work approach helps us to stand out in the industry. As a well-established and trusted Uniform Fabric Manufacturers in India, we always try to offer a premium quality product at pocket-friendly rates.